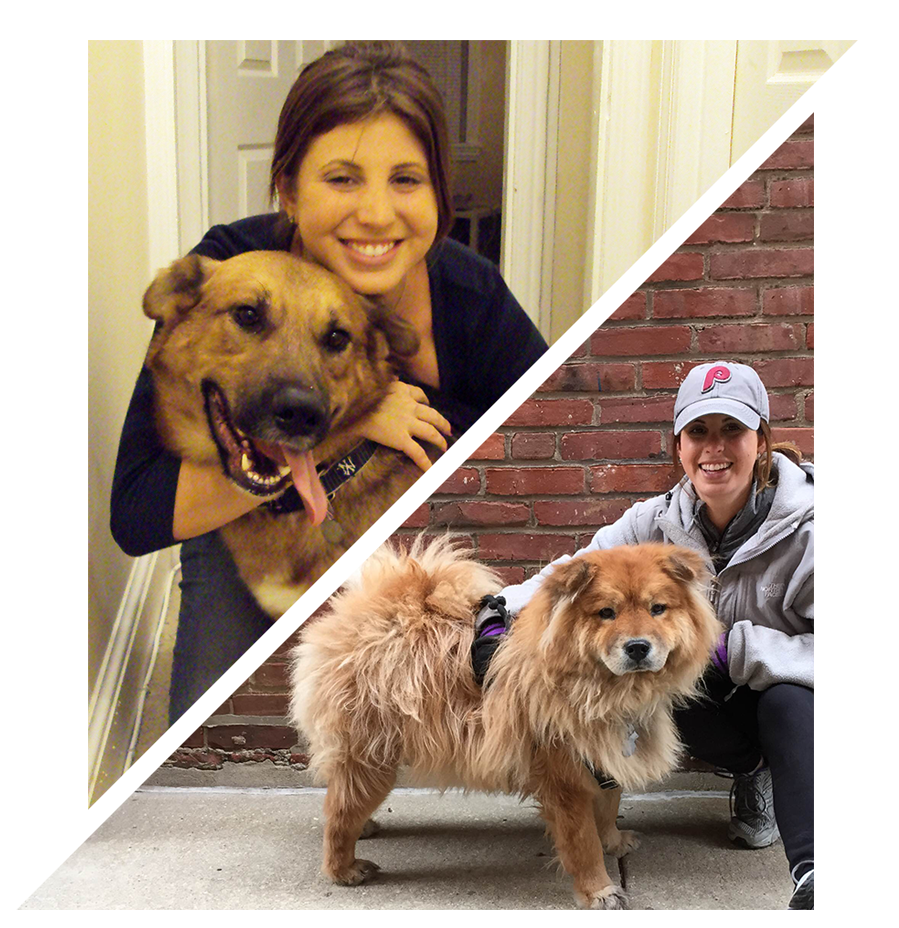 Hi, I'm Jaime Bennett-Dillon
and my clients say I'm Philadelphia's best dog walker!
I started Happy Tails of Philly in 2002 while attending graduate school at Drexel University. I  was living in Old City and began walking my neighbors' dogs and playing with their cats in my spare time. People told their friends and soon I was walking dogs more than going to class!
I taught Special Education for five years in New Jersey.   My undergraduate degree is in Marketing from Philadelphia University and my graduate degree is in Special Education. While I was teaching, I found myself missing my pets during the day. It didn't take me long to realize my calling. People say they're not surprised I'm a full-time dog walker. I grew up with animals and have always had a special bond with  animals.
My love of animals has led me to creating an award winning dog walking service! We made the Top 3 on the Philly Hotlist in 2011 and 2012 and the Top 5 in 2013.
Happy Tails of Philly offers quality in-home care for your pet(s).
We specialize in caring for your pets exactly the way you would – if you could be in two places at once.
Most of our clients are loving, fussy owners like you.
They want to leave their pets  with someone they can trust. They want to make sure their pet has a good time while they're gone.
Our clients stay with us for years and your pets feel like we're part of the family.  But don't take our word for it...check out our testimonials and see what our clients have to say!